I Bought A Walmart Men's Grooming Box And This Is What I Think
I Bought A Walmart Men's Grooming Box And This Is What I Think
Hello all! I wanted to share my thoughts on the Walmart Men's Grooming Box that I purchased from Walmart (who would have guessed that's where I got it from?!?).
I came across the men's grooming box when I was googling free razors for me (I'll explain why in a bit) and the Walmart Men's Grooming Box came up as a suggestion and so I clicked the link!



Why was I searching for free razors, you ask? Well, I normally shave using electric razors, (read my review on the Braun Series 9 electric razor here! ) because my face is very sensitive and I look like a freak with red blotches and scrapes all over his face after I get done shaving with a standard razor.
The downside of electric razors is, I don't get as close of a shave as the manual ones and since I've been growing out my beard, I wanted to get a razor to get a closer shave on my lower neck and figured I could find a free one online since it seems like they are always given out as freebies.
Now, the Walmart Men's Grooming Box is free, BUT you have to pay shipping of $7.99 to ship it out to you.
I looked at the bag and I saw everything you get inside: Equate  3 blade stick razor, a sample of Stetson Cologne (it included an expired coupon 😕), a sample of Dove Men + Care Body and Face Wash, a sample of Dove Men + Care Shampoo and Conditioner and a 3.8oz can of Dove Men + Care Dry Deodorant Spray.
All the items came in a Canvas Travel Bag (See all photos below).
I did the math and I figured paying $7.99 for shipping and getting all the samples and carrying bag was worth the price. Did they inflate the price of shipping, yes, I think so (I mean, come on, it probably cost them $4.00 to ship it through the USPS… ) but still, I think $7.99 is a fair price for everything that's included.
I just want to mention that the sample items in the bag change out periodically, so when you order your bag, it probably will have different samples than the ones I received.
The first thing I used was the razor. I wanted to straighten up my beard and make cleaner lines. I  must say, for being a generic brand (Equate), I think it did a pretty good job of shaving and getting really close – the only issue was that i wasn't paying attention to where I was shaving and ended up screwing up 🙄 😒 and so I decided to shave my full face clean and I used the Equate razor instead of my electric razor. Like I said, it did a really good job and didn't get all clogged up and didn't do a lot of pulling AND it didn't leave me a bloody mess, so that's good!
Afterwards, I jumped in the shower (I know, a lot of people recommend taking a shower first and then shave, but I am so used to my electric razor where it's better to shave with a dry face and beard). I used the shampoo and conditioner; normally, I use Head & Shoulders because I have short hair (I cut it every Sunday) and I'm finally admitting that I'm losing it too 😢), so I like using H&S to prevent dryness and flakes.
I really can't comment on how the shampoo worked… I'm assuming it works good, but I can't tell… my hair feels soft, but it always feels soft…
I did not use the body wash. I don't know why, to tell you the truth 😳. I ended up using my regular bar of soap, which is Irish Spring. The next time I take a shower (which will be tomorrow), I will update this post!
Update: I used the body wash and it worked! It got me clean and smelling good! – so all's good with the body wash! 👍
After the shower, I used the Dove spray deodorant and I like the smell. This particular scent is called Invisible and it has a nice scent to it – it's sorta like a body spray scent but not so overpowering. I normally use the stick of 'Degree Men MotionSense' "Overtime" or Speed Stick Irish Spring anti-perspirant (hey, what can I say, I like the Irish Spring Scent!).
I'm not used to spray deodorant and was always afraid of using it because I once heard it causes cancer and it kills the ozone layer… I'm sure the fixed that shit by now, right?!?
I did not use the Stetson cologne sample… I haven't smelled it in a long time, but from what I remember, it's an old man's scent and not for me… yes, I am 38 years old, but I am not going to call myself an old man yet… soon, but not yet.
That's pretty much it. I went searching for a free razor sample and ended up paying shipping for the Walmart Men's Grooming Box (technically a bag) and I like everything I've used so far. I will use the body wash and update this post on my thoughts about it. (update above!)
I know you can get a very close shave with a straight razor or safety razor,  but I am not sure I would be able to make that much of a commitment to shaving.
It's rather pricey to start up (to get the right tools) and it takes a lot of practice so you don't end up cutting yourself and bleeding to death. I'm sure it also takes work to maintain the tools… don't get me wrong, I have thrown around the idea of getting one, but then I just think of the costs and commitment and I end up putting it on the back burner.
But that's all I have for now. Thanks for reading! Go check out my other posts and escape life for awhile!
If you make razors or men's product and you'd like me to try it out and review it, get at me and let's see what we can do together!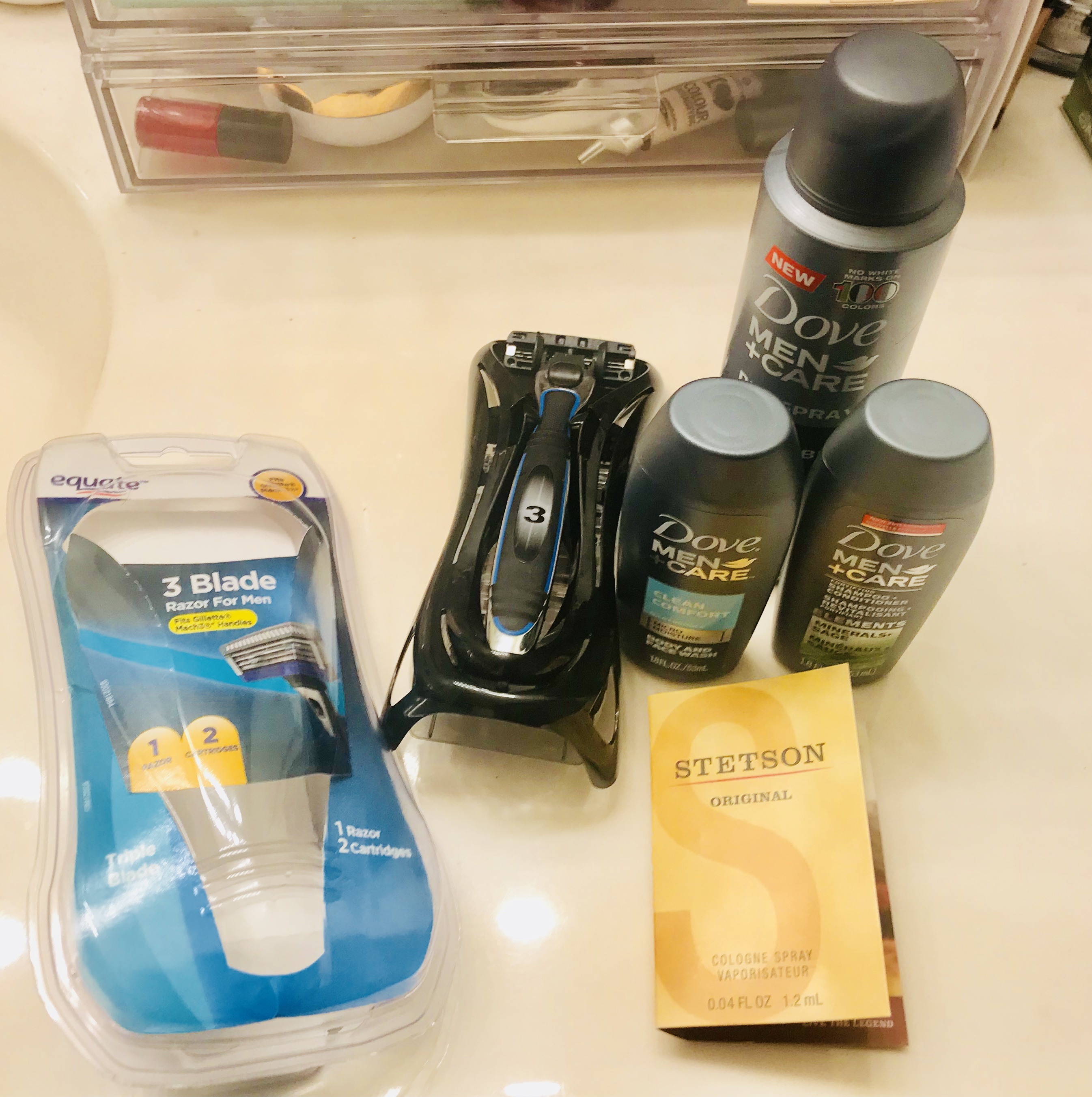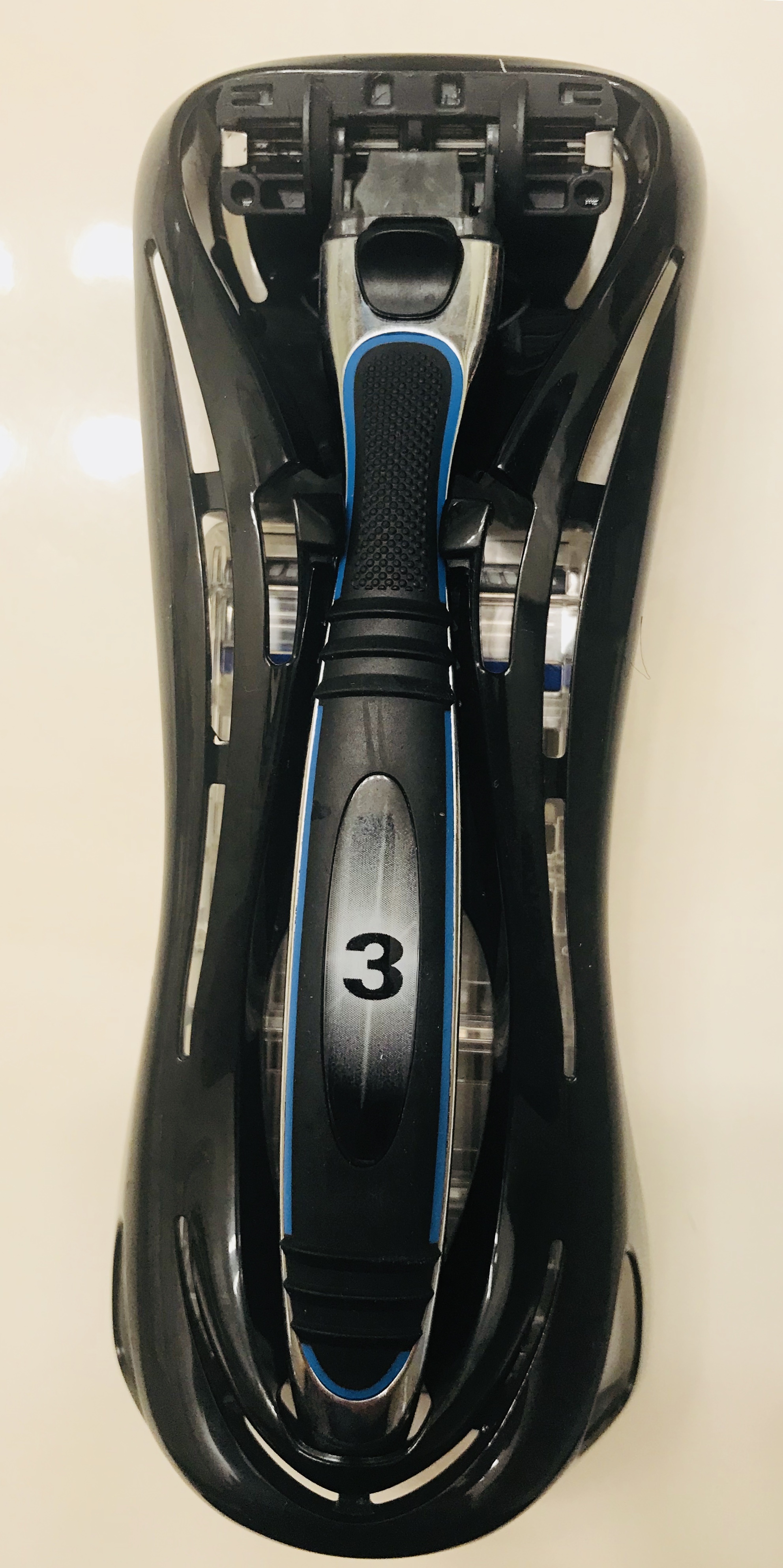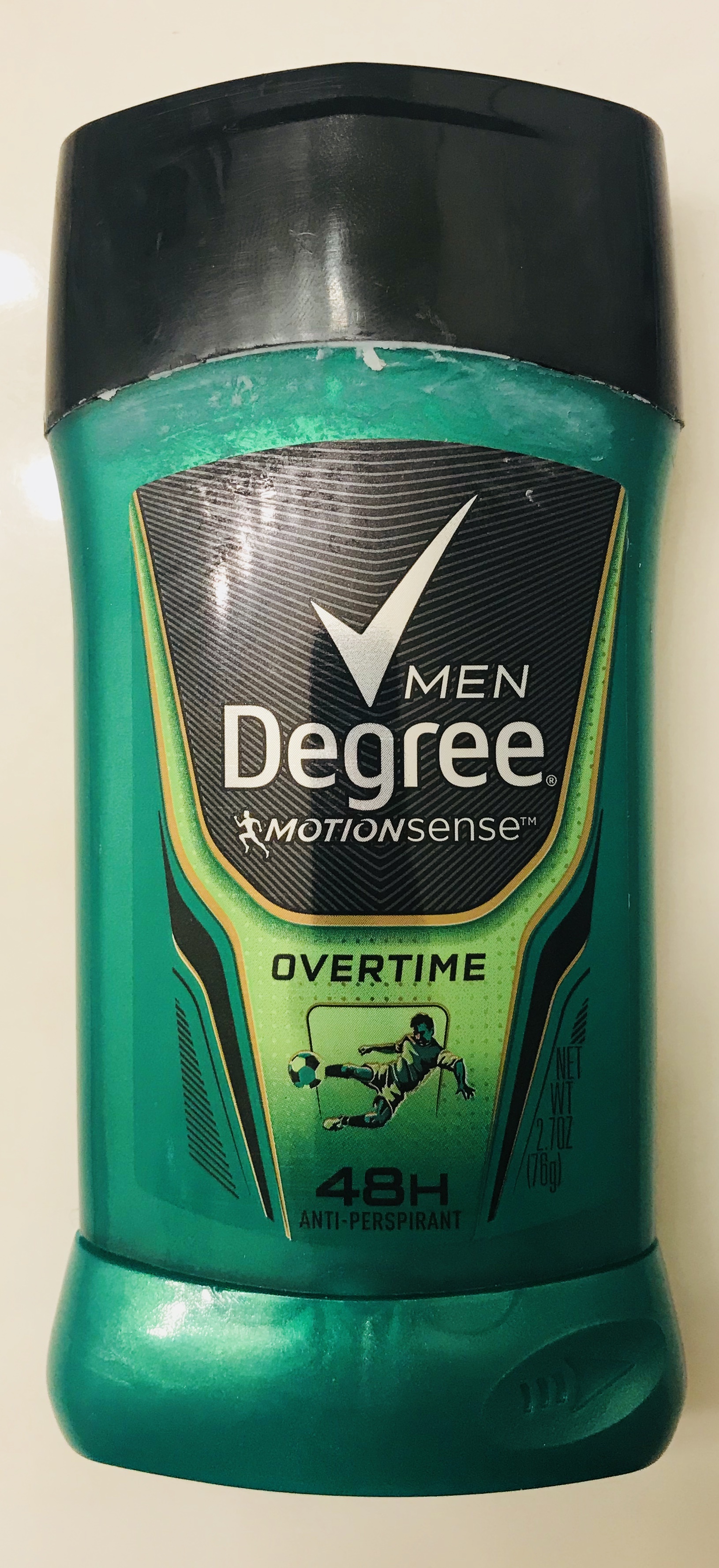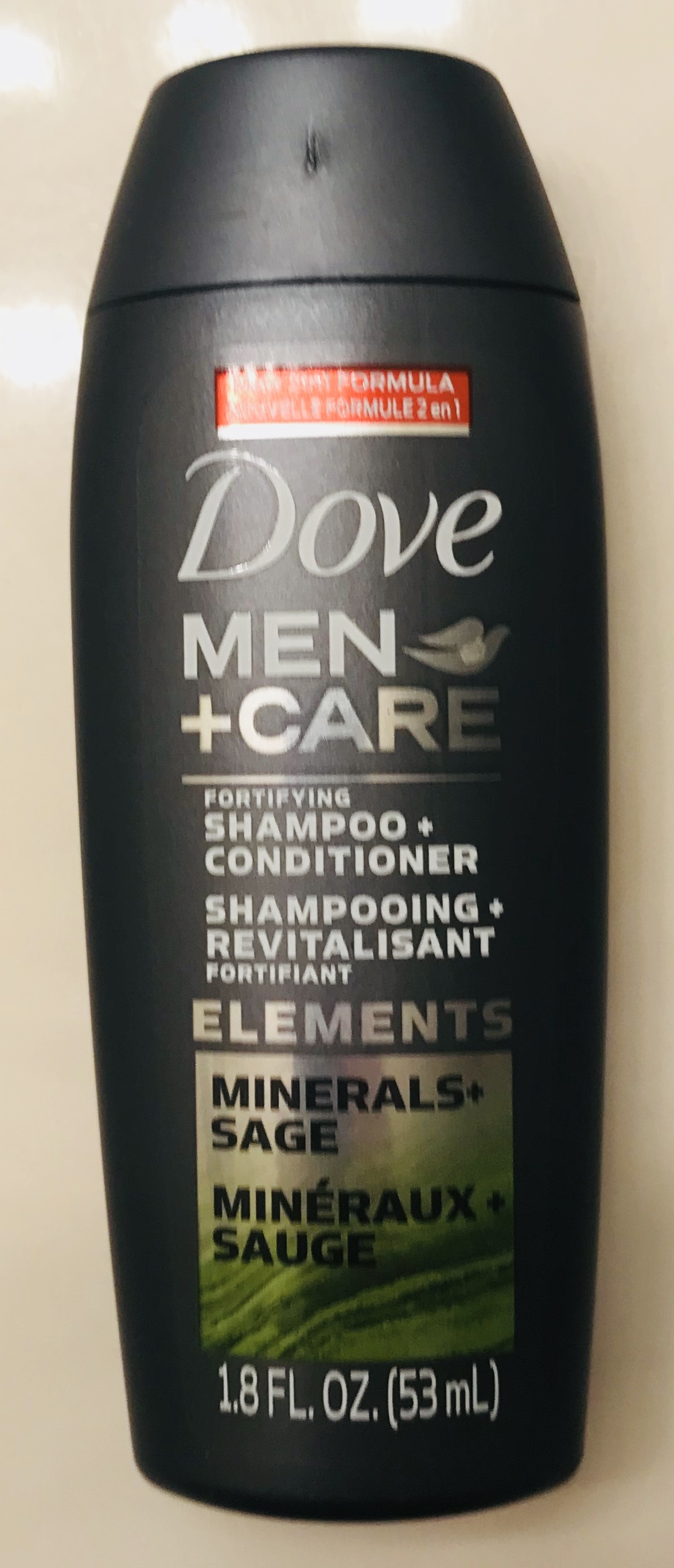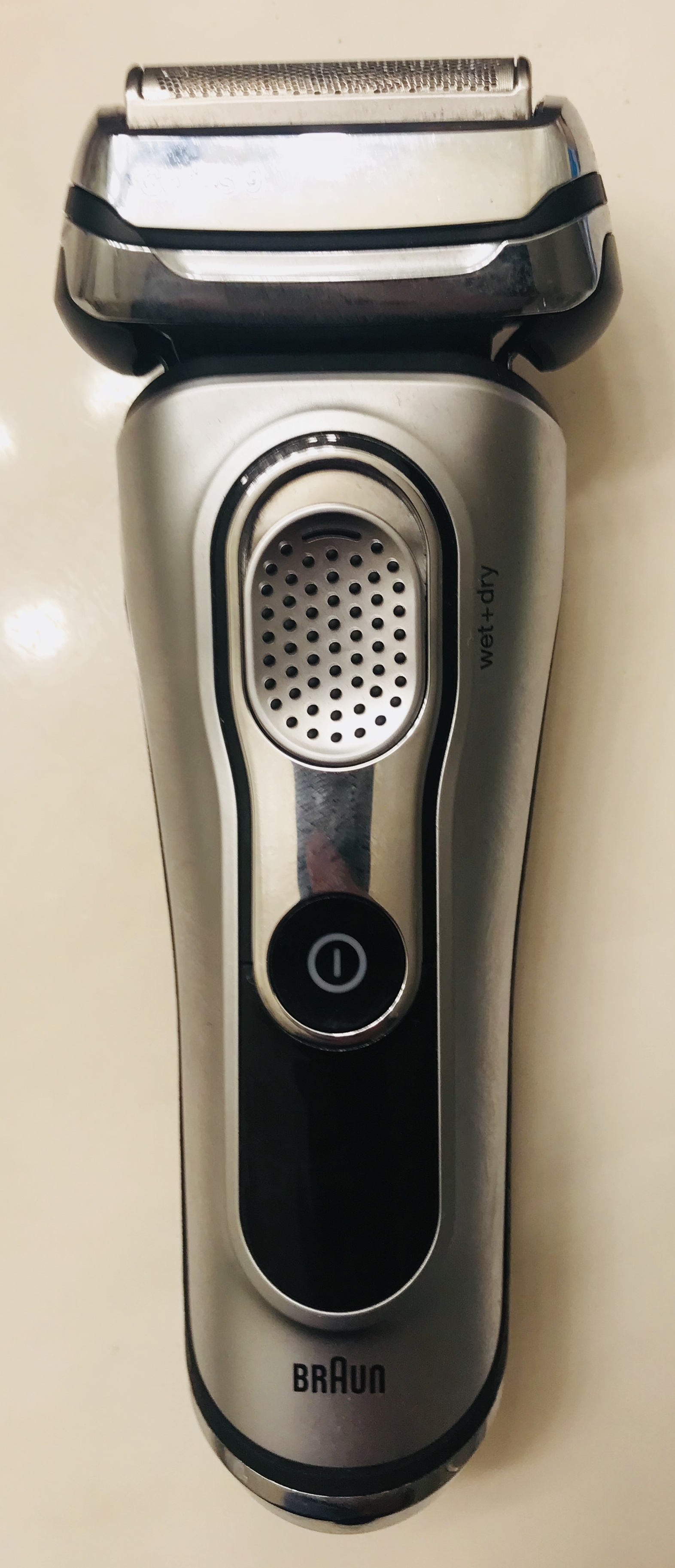 -TID
theinspiringdad.com
Share This With Your Family, Friends and Strangers!
Summary
Reviewer
Review Date
Reviewed Item
Walmart Men's Grooming Box
Author Rating